About me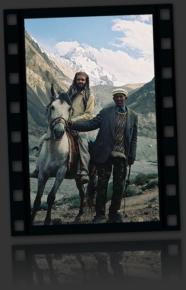 I am Aymeric Longi, 36, from France. Like many, I've been attracted towards minerals since childhood and except for the eternal quartz crystal or tumbled lapis & agathe which i could occasionnaly buy in some street market, most of my mineralogical activities consisted in digging up the garden, in search of pieces of anthracite. When going to Paris with my mom, we used to stop by a mineral shop on Champs Elysées and I loved to spend some time, dreaming in front of the amazing fossils & minerals in displays. I was ages away from thinking that I would become a mineral seller few decades later !

Life & circumstances led to the creation of Gemmystan Minéraux in 2007 after some vacations in Pakistan (plus a few years of preparation & self-teaching). Having dealt essentially with minerals from Afghanistan & Pakistan til now, I have decided to broaden my horizon and will in some near future also offer minerals from other countries & continent. I am not mineralogist, neither gemmologist nor geologist, but I am driven by the same passion as yours and I consider your satisfaction as a priority, because I need you to make a living.
I remain at your disposal for any question & information, and if you are after some Afghani or Pakistani mineral which is not listed, nor in my stocks, a quick call to my supplier in Peshawar sure can help to find it !